Best New York Haunted Houses & Halloween Attractions
New Yorkers are known for their deeply-rooted opinions and a penchant for sharing them come hell or high water. What New Yorkers can all agree on, however, is that a haunted attraction needs to be truly terrifying to rank among the best. The Featured Haunts listed here are all prime examples of how to pack as many frights as possible into a horror experience.
---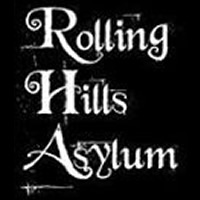 Rolling Hills Asylum
Bethany, NY
Rolling Hills Asylum™ One of the most haunted locations in the world! Check out the available investigation dates, and more!... Read More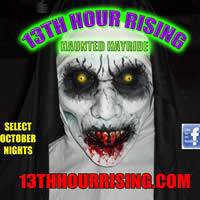 13th Hour Rising
Fulton, NY
You're INVITED... to a HIGH OCTANE, totally IMMERSIVE... HAUNTED HAYRIDE EVENT !! 13TH HOUR a dark space in time...waiting to DEVOUR you! FEARS, PHOBIAS, and INSECURITIES will be tested. Smell the sce... Read More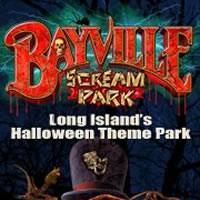 Bayville Scream Park
Bayville, NY
Bayville Screampark is Long Island's Halloween Theme Park. The largest Halloween attraction in the tri-state area with 6 terrifying haunted attractions at night and Kids' Not So Scary activities durin... Read More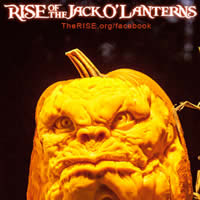 RISE of the Jack O'Lanterns
Old Westbury, NY
Returning for another successful year on Long Island is the most iconic, truly unique, family-friendly fall event, RISE of the Jack O'Lanterns! Come 5,000 hand-carved illuminated jack o'lanterns creat... Read More
---
Since many hours of travel time lie between each end of New York, some assistance in locating the state's haunts will help ensure that your Halloween season isn't lacking any must-see haunted attractions. Whether you're looking for a scare in Utica or Brooklyn, HauntedNY.com's interactive map is packed with the haunted entertainment you need to experience in the days and weeks leading up to Halloween.