Trails in New York
To begin walking down a Haunted Trail is to commit to experiencing all the frights that a New York night can contain. As werewolves howl at the full moon and bats flutter in groups that number in the dozens, there may never be a perfect stillness in the woods. Horror enthusiasts that gather on these Haunted Trails will find all of the frights that they seek. While the distant rev of a chainsaw up ahead may be reason enough to turn around, you're likely not going to want to face whatever is responsible for the rapid footsteps coming from behind you. Onwards you press into the darkness, trembling in fear with each step that you take.
---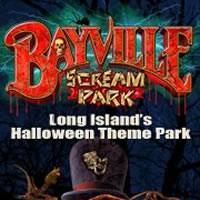 Bayville Scream Park
Bayville, NY
Bayville Screampark is Long Island's Halloween Theme Park. The largest Halloween attraction in the tri-state area with 6 terrifying haunted attractions at night and Kids' Not So Scary activities durin... Read More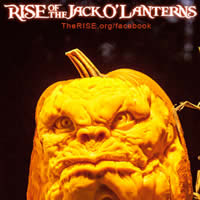 RISE of the Jack O'Lanterns
Old Westbury, NY
Returning for another successful year on Long Island is the most iconic, truly unique, family-friendly fall event, RISE of the Jack O'Lanterns! Come 5,000 hand-carved illuminated jack o'lanterns creat... Read More
---
---
Since many hours of travel time lie between each end of New York, some assistance in locating the state's haunts will help ensure that your Halloween season isn't lacking any must-see haunted attractions. Whether you're looking for a scare in Utica or Brooklyn, HauntedNY.com's interactive map is packed with the haunted entertainment you need to experience in the days and weeks leading up to Halloween.