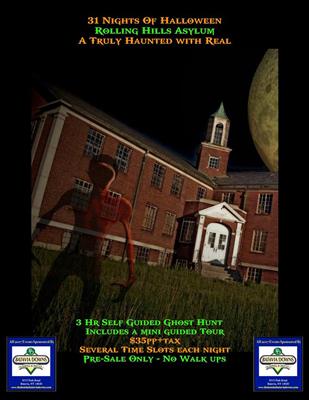 Rolling Hills Asylum™ One of the most haunted locations in the world! Check out the available investigation dates, and more!
Check back as the Halloween season approaches for schedule and tickets!
Share Your Review
Have you experienced Rolling Hills Asylum?
If so, then please considering taking a moment to share your review below.