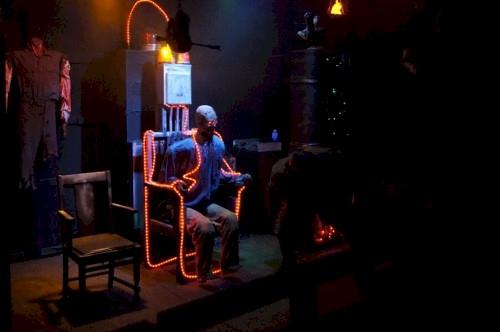 You're INVITED... to a HIGH OCTANE, totally IMMERSIVE... HAUNTED HAYRIDE EVENT !! 13TH HOUR a dark space in time...waiting to DEVOUR you! FEARS, PHOBIAS, and INSECURITIES will be tested. Smell the scent of putrid death, as you DESCEND into the NEW...20 FOOT TUNNEL of "DISTURBIA"... an ADRENALINE overdose!! Meet your demise from indescribable spirits, encounter CARNAGE from live executions, DEMONIC possessions , full APPARITIONS, CHAINSAWS and REAL live PYRO! Find yourself LAUGHING one moment, while SCREAMING the next... as you CAREEN inside the "CHAMBER OF HYSTERIA"...leaving you in a MENTAL MIND TWIST!!
Check back as the Halloween season approaches for schedule and tickets!
Share Your Review
Have you experienced 13th Hour Rising?
If so, then please considering taking a moment to share your review below.