Mazes in New York
Anyone who has tried to navigate the New York City Subway system knows what it feels like to be a rat in a maze. What the subways don't have, though, are vampires, werewolves, and other assorted monsters waiting around every turn. Located at farms and designated locations across New York, Haunted Mazes provide a unique blend of mind puzzles and hair-raising sights that may leave you paralyzed with fear. As far-off footsteps grow louder, you're going to want to pick a direction and attempt to get as far away as possible. Granted, each direction will likely lead to some sort of horrifying revelation, whether it be a clown dripping with blood or a mad scientist that has been searching for his next lab subject. Resisting succumbing to your deepest fears is key to making it out and living another day.
---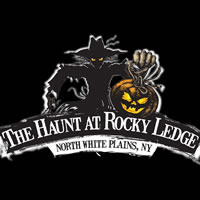 Haunt at Rocky Ledge
North White Plains, NY
Experience a full night of LIVE frightening entertainment! Westchester County's premier haunted attraction is celebrating it's 8th season of terrifying scares in White Plains, New York! The Haunt a... Read More
---
---
Since many hours of travel time lie between each end of New York, some assistance in locating the state's haunts will help ensure that your Halloween season isn't lacking any must-see haunted attractions. Whether you're looking for a scare in Utica or Brooklyn, HauntedNY.com's interactive map is packed with the haunted entertainment you need to experience in the days and weeks leading up to Halloween.